Structural Offices of School of Economics and Business
Structural offices of School of Economics and Business consist of Dean Room, Vice Dean Room, Department Head and Secretary Room which placed at A-103.
These rooms also provides for waiting room and meeting.
Lecturers' Room
The lecturers' room of School of Economics and Business places at 5 (five) difference rooms.
These rooms are intended to permanent lecturers and for permanent lecturers are placed at the Lecture operational Center.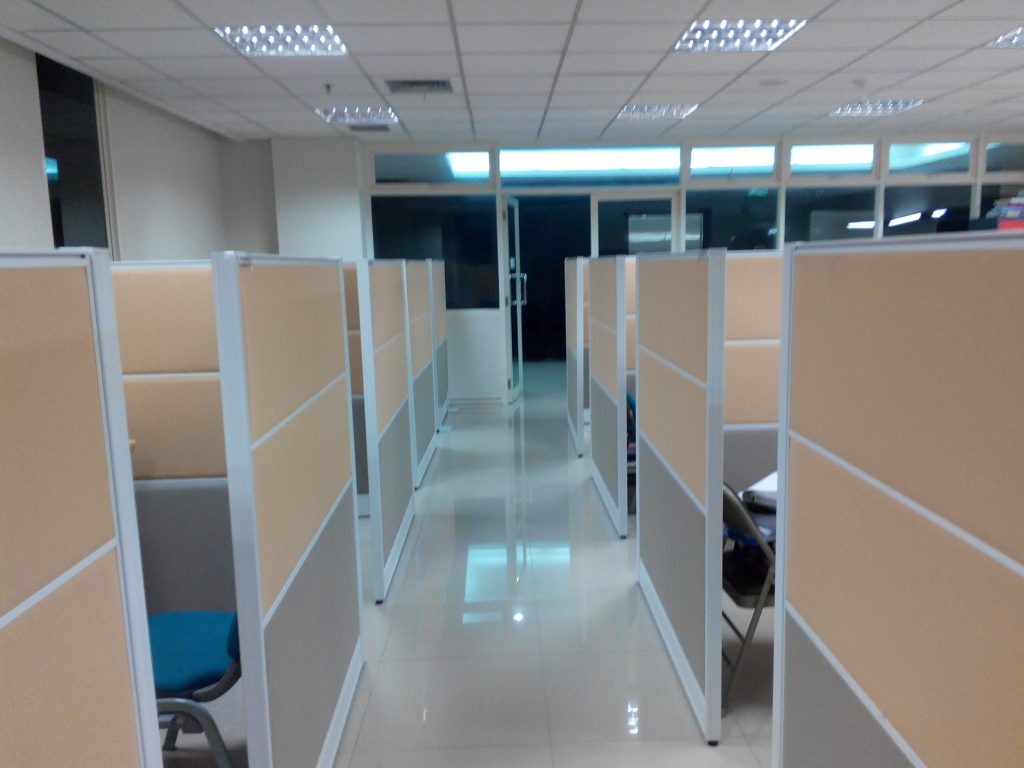 Administration Staffs' Room
Administration Staff's Room has been functioned as the Centre of Student's Services in the School of Economics and Business.
The operation hours starts from Monday to Saturday at 08.00 – 16.00.
There are 2 (two) laboratories at building A-302 and A-304. These laboratories are allocated for the learning activities in School of Economic and Business.
Moreover, there are some laboratories that centered at University.
Student Organization Room
In order to support student activities, School of Economics and Business provides Student Organization Room.
The Student Organization Room can be used to conduct meeting particularly when the students will conduct the event.